Our Mission is to enhance the beauty and value of every client's property while exceeding their expectations every step of the way.
We are a construction / renovation company located in Burlington Ontario that specializes in custom high-end builds, renovations and remodelling of homes, cottages, and commercial space. Our team has a combined experience of almost 40 years in project management and "on the tools" workmanship.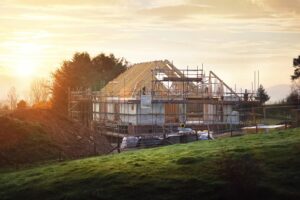 Fyne Homes has had the pleasure of working with many satisfied clients to complete their dream homes. As well as many projects for new and growing companies.  From smaller jobs to large scale, we have been there through it all.
We look forward to working with new people from all over the Halton, Hamilton, GTA areas; as well as the Muskoka's. We thrive on complex projects and work hand-in-hand with inspectors, architects, designers and engineers to complete everything in a timely manner, and to the client's satisfaction.
OUR ATTENTION TO FYNE DETAILS
Focussing on both interior finishes as well as the exterior facades, 
Fyne Homes will ensure that you receive the very best quality in the construction of your new home or renovation.
From contemporary single storey houses, multi storey homes and multi dwelling developments, Fyne Homes will deliver impeccable construction, on time and on budget.
From bathroom fittings to kitchen appliances, the team at Fyne Homes have the knowledge and experience to ensure you get the look, feel and quality you desire.
All of us at Fyne Homes Inc. look forward to planning your next project with you!